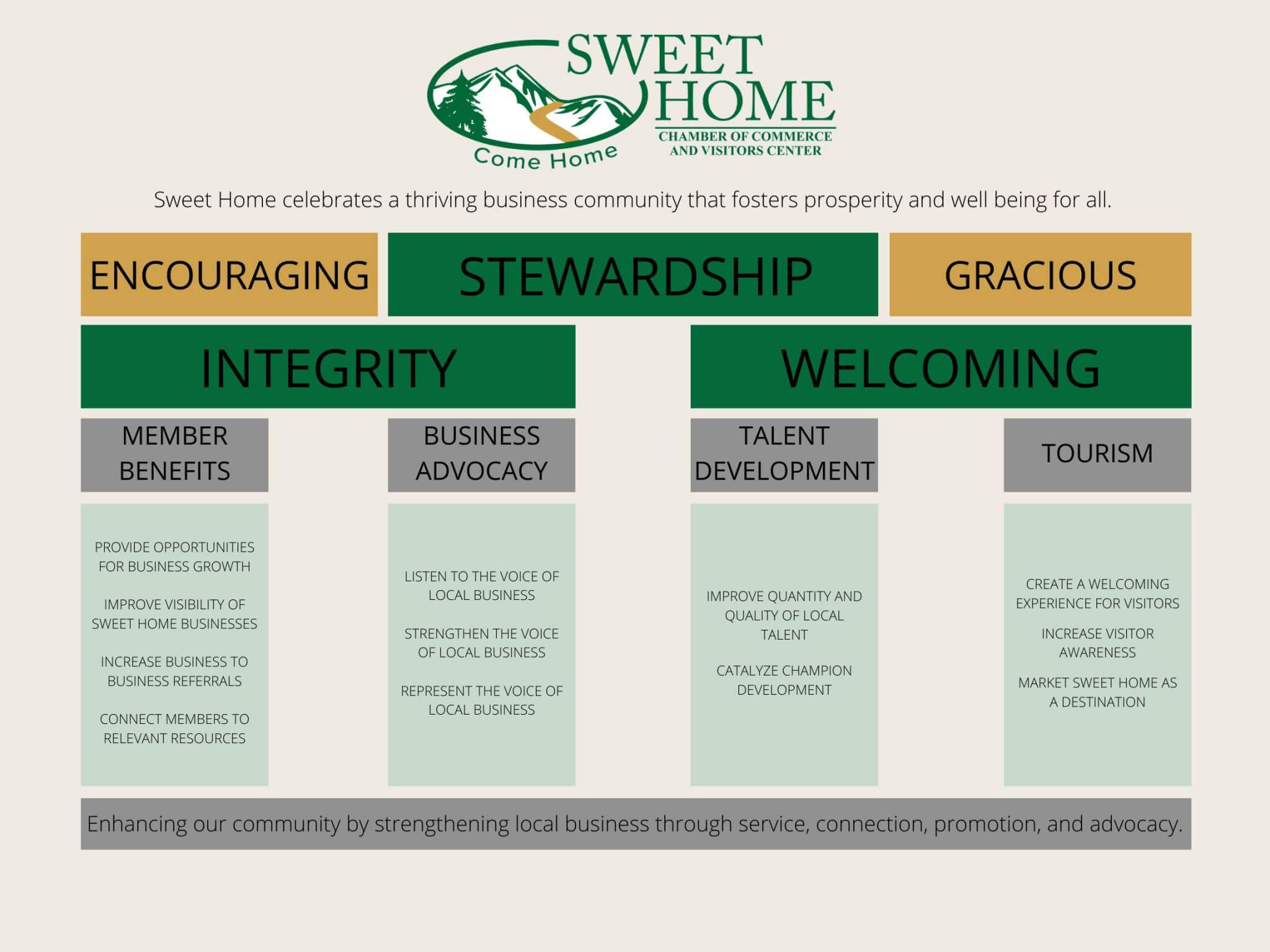 The Sweet Home Chamber of Commerce and Visitor Center stands as the unified voice of the business community. Our goal is to promote, protect and improve businesses and business opportunities in Sweet Home and through our regional partners. Our mission is to assist and contribute to continual community growth by advocating for a pro-business environment and increasing a quality workforce to enrich the region's quality of life.
In support of our mission, we will continue focusing on member services, business advocacy, talent development, and increased tourism.
As advocates, The Chamber seeks to provide opportunities for business growth and learning opportunities to help the community be more productive and profitable by creating opportunities for those who live in Sweet Home and those who visit to invest, prosper, and enjoy.
The Sweet Home Chamber of Commerce and Visitors Center focuses on four pillars: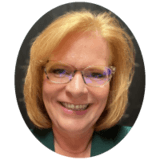 Lagea Mull
Signed copies of approved minutes available at the Sweet Home Chamber of Commerce
1575 Main St. Sweet Home, OR 97386
Members of the Sweet Home Chamber of Commerce may RSVP to any board meeting via email.